Accessible Evaluation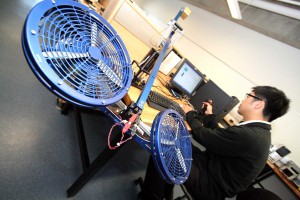 Evaluation accommodations are determined on an individual basis. Accommodations do not provide an advantage for the student; rather, they help the student compensate for the effects of his/her disability.
The critical factor in providing reasonable evaluation accommodations is determining the essential evaluation components of a course and the extent to which accommodations are appropriate for a student with a disability. To determine this, the following questions may be asked:
What methods of assessing performance are absolutely necessary? Why; and
What alternative methods of evaluation could be considered to determine the student's appropriate level of knowledge or skills?
Student Accessibility Services staff evaluates each student's needs and make recommendations regarding test/examination accommodations. For example, students may receive extra time if it takes them longer to read, write or process the test material. An oral exam may be given instead of a written exam if the student has difficulty writing or seeing.
Other frequently used examination accommodations include the use of technology or special software; students with visual or physical disabilities or severe learning disabilities may need a reader or scribe to assist them in completing the test questions. It is important to note that the reader or scribe does not assist the student other than by reading the questions aloud or copying down exactly what the student dictates to them.
It is helpful for students with disabilities writing in a different area to have the opportunity to clarify a question or ask questions of either faculty members or teaching assistants while they are writing, if this can be arranged. This is the same opportunity that would be given to any student writing the test.
Principles of universal design for learning recommend that students be given a wide range of evaluation opportunities. For more information, go to Universal Design for Learning.
For more information on accessible evaluation, please contact the Teaching and Learning Centre at teachingandlearning@ontariotechu.ca.