Essential Accessibility
eSSENTIAL ACCESSIBILITY
Assistive technology browser and mobile application
The university is dedicated to providing an inclusive and accessible website for all visitors. As part of this commitment, we have partnered with eSSENTIAL ACCESSIBILITY to offer a technology that is a suite of keyboard, mouse and touch replacement solutions that will enhance the website experience for people with physical disabilities. 
We need to be responsive and relevant and assume our role in building an inclusive and expansive society. We need to use technology to become even more accessible and inclusive.

Dr. Steven Murphy, President and Vice-Chancellor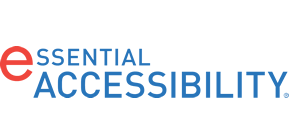 Who is it for?

People who have trouble typing, moving a mouse or reading due to a variety of conditions such as:

Stroke/Paralysis
Arthritis
Multiple Sclerosis (MS)
Parkinson's disease
Cerebral Palsy (CP)
Dyslexia
Mild visual impairment
Limited proficiency in English
Literacy deficiencies 
Other learning or reading issues

How it works
App Support

For help with the eSSENTIAL ACCESSIBILITY software, contact them through email or phone.  To learn more about eSSENTIAL ACCESSIBILITY, visit their about us page, read their blog or view their resources page.