Best practices
Education equity involves the active recognition and removal of barriers to learning, whether they are visible (such as in cases where the only access to a building is via steps) or invisible (bias towards a particular group of persons). In Canada, we are fortunate to have access to learning environments that are continuously working towards inclusiveness, to enable each student to reach his or her full potential.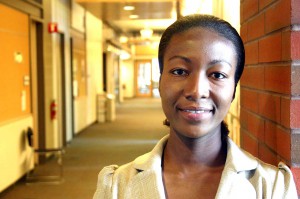 The Teaching and Learning Centre assists instructors by preparing them to create learning materials that are accessible while maintaining the academic standards of the university. Our office works closely with students in the development of learning strategies, support and accommodations. Our Diversity Office provides education around the value that comes from living and learning in a society rich with a variety of cultures and backgrounds. As such, we continue to support our students in a welcoming environment that values our differences.
The site provides a few examples of some best practices that can improve accessibility on our campus, whether it is through universal design, proper document design, or through accessible instruction. More information will be added to this site as it is created.